Thu, 12/11/2015, 02:24 GMT+7
Federation of Korean Chemical Unions (FKCU) visits and works with Petrovietnam Trade Union
On 23rd October, the working group of Federation of Korean Chemical Unions (FKCU) visited and worked with Petrovietnam Trade Union leader under the cooperation program between the two Unions.
Present at the meeting were Ms. Nghiem Thuy Lan - Vice Chairwoman, Mr. Tran Ngoc Dzung – Permanent Vice Chairman and head, deputy head of departments under of PetrovietnamTrade Union. The working group of KFCU consisted of 9 members led by Mr. Kwon Soon Bum.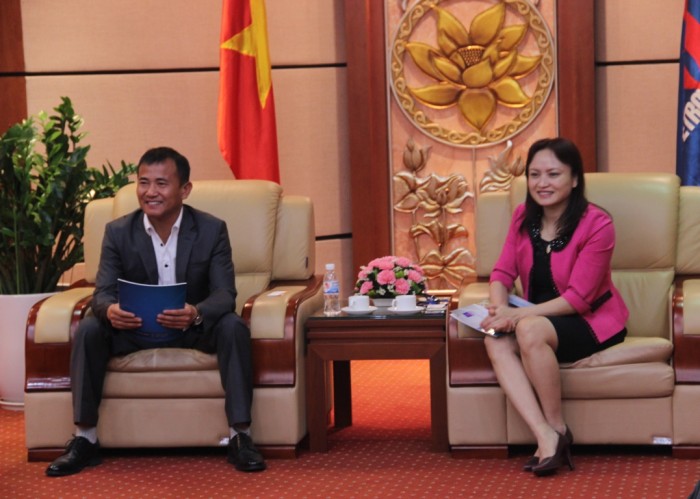 Ms. Nghiem Thuy Lan, Vice ChairwomanofPetrovietnamTrade Unionreceived and worked with FKCU representatives
At the meeting, Chairwoman Nghiem Thuy Lan warmly welcomed KFCU working group to visit and work at Petrovietnamheadquarters.
She introduced to the delegation basic information about Petrovietnam– the key economic group of Vietnam as well as the achievements of PetrovietnamTrade Union in more than 24 years of establishment and development. Particularly, the trade union has always innovated activities, directed activities to the basis and depth, ensures practicability and consistence with the workers' aspirations.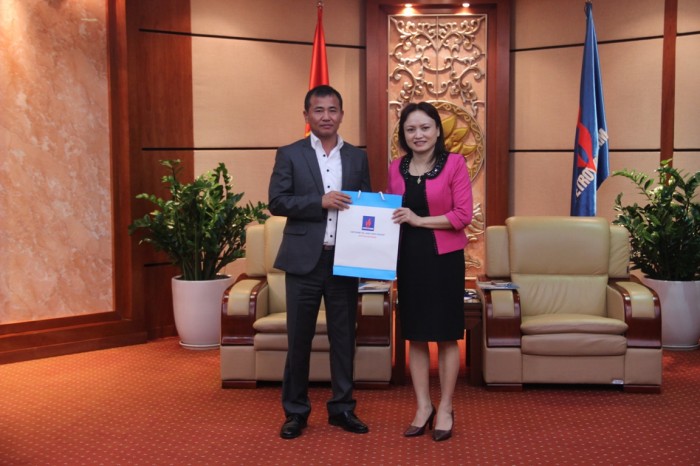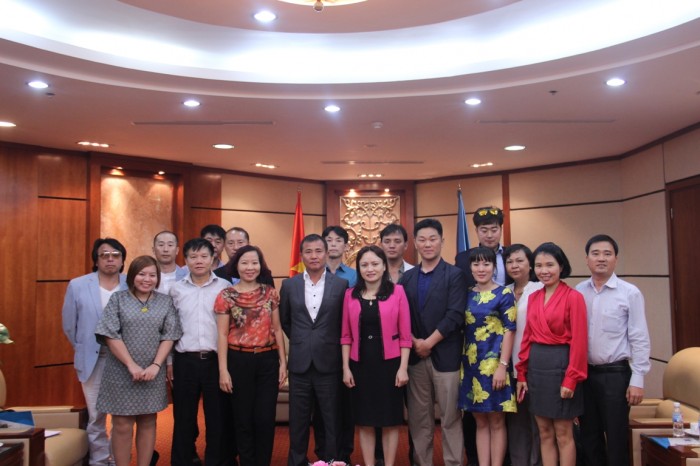 FKCU working group taken photos with leader of PetrovietnamTrade Union
Representatives of the two Trade Unions cordially exchanged, introduced the organization structure and their activities, learnt about the role and activities of each side. All agreed the most common thing of the Trade Unions in terms of important role and responsibilities was to protect the legitimate interests of the trade union members.
Print