Mon, 16/05/2016, 10:23 GMT+7
Workshop on sharing experiences by petroleum processing plants
On 6th May, at Ca Mau Fertilizer Plant, Ca Mau Province, PetroVietnam Ca Mau Fertilizer JSC hosted the 2016 Workshop on sharing experiences for maintenance, repair and operation of petroleum processing plants with the theme "Control - automation and renovation, upgrading, increased safety for earthing, lightning protection system"
The workshop was attended by representatives from Petroleum Processing Division of Petrovietnam, heads of the plants under Binh Son Refining Petrochemical Company Limited (BSR), PetroVietnam Fertilizer and Chemicals Corporation (PVFCCo), PetroVietnam Gas Joint Stock Corporation (PV gas) and technical department of the units.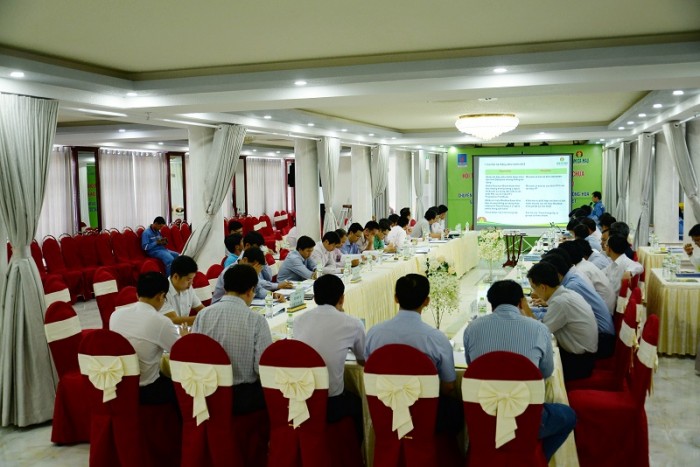 Panorama of the Workshop
The Workshop on sharing experiences for maintenance, repair and operation of later-stage processing plants is an opportunity for the oil and gas plants under PVN to share experiences about the difficulties during the implementation, operation and maintenance of plant control and automation system; promote the unity and strength of the technical department to improve the competitiveness and production capacity of the entire Group, minimize potential risks that affect production and business in the current difficult period.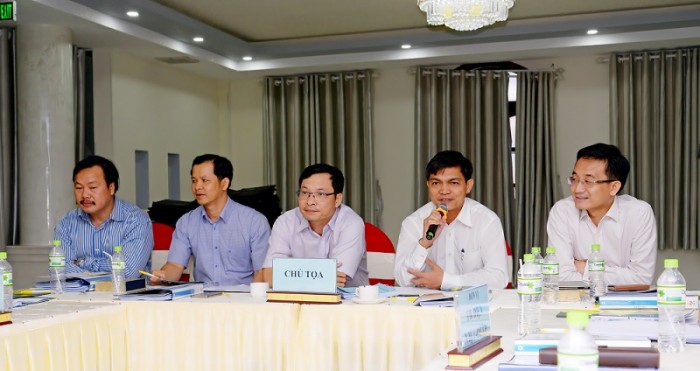 Chairmen of the Workshop
With this theme, the units have discussed, presented plans for renovating and upgrading the system of automation equipment, earthing – lightning system, with further exchange on technical problems to accumulate knowledge and skills of handling technical problems so that the incidents that happened at any place become lesson for all technical staff in the entire Group.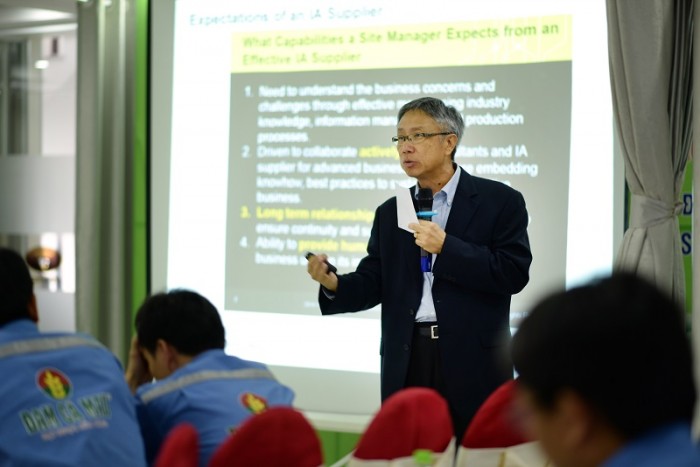 Expert Yokogawa gave presentation at the Workshop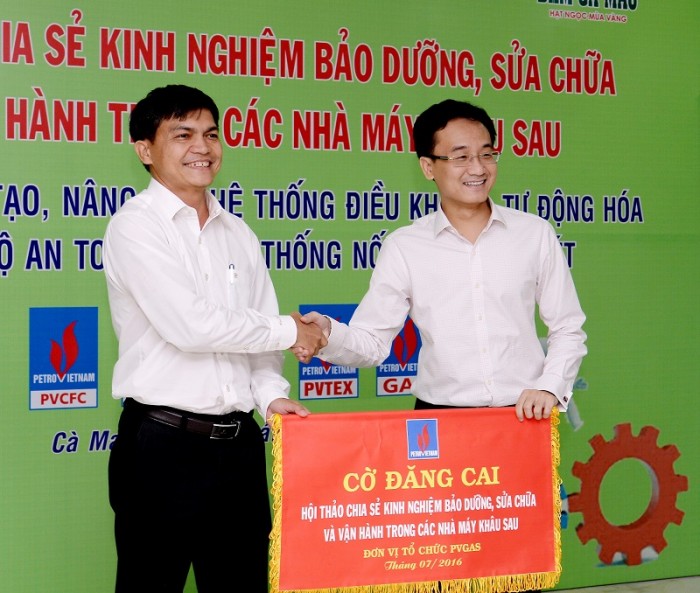 The next workshop hosting flag was awarded to PV GAS
It is expected that the Workshop will be continued organizing in July with the theme "Optimizing and saving energy in operation", hosted by PV GAS in Vung Tau; and in October by BSR with the theme "Application of tools for management and plan for repairing, building and maintaining the system of reliability centralized maintenance" in Da Nang.
Print