Thu, 07/07/2016, 03:35 GMT+7
Preliminary summary of crude oil selling activities in the first 6 months of 2016
On 24th June, Petrovietnam held a meeting to summarize crude oil selling activities in the first 6 months and plans for fulfilling targets of the last 6 months of 2016.
The meeting was chaired by Petrovietnam Vice President Nguyen Sinh Khang and attended by leaders and representatives of the Divisions of Commerce and Marketing, Petroleum Production, Petroleum Processing ... and other units under Petrovietnam such as PV Oil, Vietsovpetro, PVEP, BIENDONG POC; BSR, PV Trans; PV EIC ...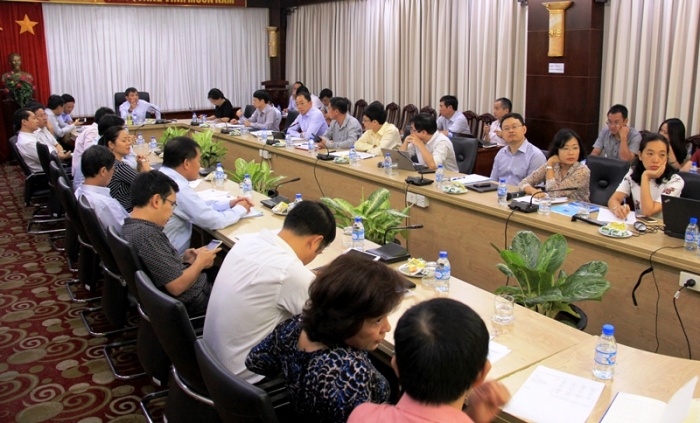 Meeting on summary of crude oil selling activities in the first 6 months
On behalf of the Commerce and Marketing Division, Ms. Ngo Mai Anh - Deputy Head of Division presented brief report on crude oil selling activities of Petrovietnam in the first 6 months and some recommendations to fulfill targets for the last 6 months of 2016.
In the context that the world's oil price is falling and impossible to recover quickly in a short period of time, PVN has tried its best to find solutions to drastically respond to oil price changes in 2016. Petrovietnam leaders has concentrated on directing, working directly with foreign and domestic partners, field operators to optimize the exploration program, review and reduce costs for the most efficient operation.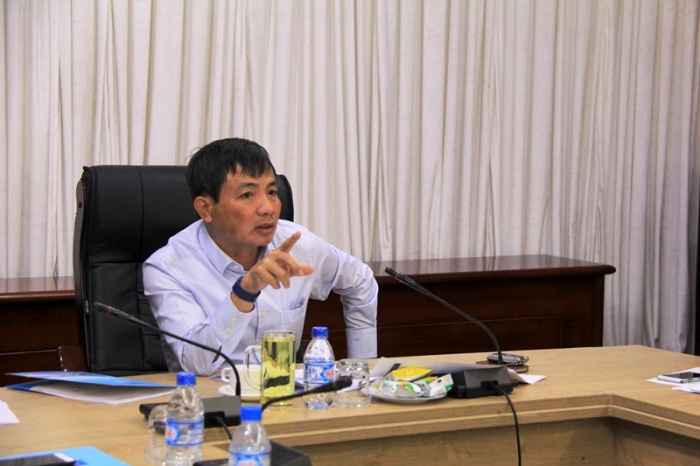 Ms.Ngo Mai Anh, Deputy Head ofCommerce and Marketing Division of Petrovietnam reported at the meeting
The participants of the meeting frankly shared many problems, difficulties and challenges facing the member units, contributed ideas and proposed solutions to help the Group successfully fulfill the duties entrusted by the Government.
Giving conclusions at the meeting, Petrovietnam Vice President Nguyen Sinh Khang affirmed the results obtained have showed the determination, effort, flexibility and creativity of all member units of Petrovietnam during the past time.
When the oil price plunged in late 2014, Petrovietnam immediately had plans to prevent influence: review projects having high cost, rebalance projects going to deploy, enhance resources to increase sales in such areas as processing, technical services... make timely investment decisions, help the member units overcome difficulties and create solid foundation for the oil and gas activities in the future.
Petrovietnam Vice President Nguyen Sinh Khang requested the Divisions and the units to strictly control progress of the projects for field exploration, development and production in the country and abroad, continue finalizing regulations, make short-term and long-term plans... ensure to complete the plans for increased reserves and oil and gas production in the next 6 months.
Print